Is a Mini Cooper a Good Car for a Teenager?
Last Updated on August 18, 2023
Most teenagers are eager to start driving so they can experience the freedom of being behind the wheel. A high sense of thrill and adventure is always associated with teen drivers. Before you buy your teen his or her first car, consider if a Mini Cooper would be a good choice for them. This article will help you make this decision.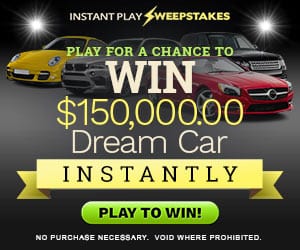 Mini Coopers are great cars and come in many different models, each with exciting features designed specifically for the younger generations. The new models have an automatic transmission, however, some models do not. It may prove more difficult when teaching your teens to drive.
Why Should you Buy Mini Cooper for Teenagers?
The Coopers are often quite stylish, with many models available that appeal to the younger market. They run on either a petrol or diesel engine and can come in front-wheel drive or four-wheel drive (the latter may be more suitable for teenagers who live in the country, as this will offer better traction and control).  
Since having your first car is such an exciting experience for any teen, parents should try to make it as easy as possible by giving them a vehicle they will enjoy driving. Mini Coopers tend to be small but have some larger versions which would likely suit most teens. This vehicle's size could also help avoid accidents since it is easier to maneuver. 
Another benefit of the Mini Cooper is its speed. Some models enable you to go from 0-60mph in seven seconds. This may be a bit fast for your average teenager, but will still give them a thrilling experience as they speed through the streets with their friends.
Mini Coopers are also fairly easy to drive. The steering is responsive and allows for good maneuverability. The gas pedal, brake, and clutch are all light, making them easy for teenagers to learn with. This is important because it allows for small errors in pedal control without endangering others or themselves.  
How to Choose the First Mini Cooper for your Teenagers?
There are a few things to consider while choosing the first car for your teenager. The age of the driver, what type of driving they want to do, budget, and other personal considerations should be taken into account while choosing the first car for them.
We should also take into consideration other factors like safety, fuel efficiency, and reliability when picking out the right car for our teenagers.
The Mini Cooper is an economically friendly choice for new drivers. It has a spacious interior, is quality built, and has plenty of horsepower. It was not too expensive but isn't cheap either.
Before you buy a Mini Cooper make sure it is suitable for your teen to drive. It should also have safety features such as airbags and ABS brakes to ensure your loved one stays safe on the roads. The 2008 model has these features and more, which can help you make an informed decision when purchasing this car as your teen's first vehicle.
If I were buying my son his first car, I would consider the Mini Cooper S especially since he will be attending college soon. It'll certainly keep him out of trouble while he is there.
Is Mini Cooper Good for Everyone?
Mini Coopers tend to be a car that is more suited for younger drivers and therefore not the best choice for 'older people. They are expensive and run on high-octane fuel, which can be very costly if you do not use your Mini Cooper often. Even though they look stylish, some say they lack power (although this may change with newer models such as the new MINI One).
Mini Coopers are definitely good cars for anyone who loves speed, but if you're someone who has arthritis or any health issues that would make driving difficult then I suggest you do not buy this model even though it is available in automatic transmission. 
Mini Cooper's are great for teens because they are not only safe with features like airbags, ABS brakes, and stability control but also look stylish and come in an array of interesting colors! 
The best thing about buying a classic Mini Cooper is that you won't have to worry too much about repairs since these models tend to be simpler than other cars on the market.
If you can afford one, I'd definitely consider buying a Mini Cooper because you'll always feel like you're driving in style and they're perfect for day-to-day use.
Are Mini Coopers Good For College Students?
As a college student, you're probably always on the go. You might be going to class, to your internship, or out with friends. You need a car that can keep up with your busy lifestyle, and a Mini Cooper is a perfect choice.
Mini Coopers are fuel-efficient, so you won't have to spend a lot of money on gas. They are also small and easy to park in, which is great if you're in a city like Boston where parking can be difficult to find. Plus, Mini Coopers are just plain fun to drive. If you are looking for a car that can keep up with your busy college lifestyle, a Mini Cooper is a perfect choice for college students.
Is a Mini Cooper a Good Car Too Expensive for a Teenager?
Mini Coopers aren't cheap to maintain and like many other European cars require lots of preventative care such as oil changes, filters, brakes, tires, etc. These generally run $100-200 every 5k miles which is about two or so times more than a comparable non-luxury car such as a Honda Civic. On the bright side though the parts are fairly inexpensive compared to other luxury cars and can be found at places like Advance Auto Parts rather than your local dealership.
So we've addressed safety and handling, but what about cost? How much does it cost to insure? This depends on many factors including age and location but generally speaking teens under 18 pay around $1200-$1500 per year to ensure a Mini Cooper. That's comparable to other fast/small luxury cars so it's not too bad.
Is A Mini Cooper A Good Project Car?
There are a lot of things to consider when thinking about whether or not a Mini Cooper would make a good project car. One thing to keep in mind is that while these cars are small, they can pack a lot of power under the hood. This can make them fun to drive, but also a bit challenging to work on.
Another thing to consider is that parts for these cars can be expensive. This is especially true if you want to upgrade your Mini Cooper with aftermarket parts. However, many people feel that the effort and expense are worth it, as Mini Coopers are unique and interesting cars. Ultimately, whether or not a Mini Cooper would make a good project car is up to you and what you're looking for in a project car.
Bottom Line 
Is a Mini Cooper good for a teen? The answer is yes and no. Yes, if you have around $20k-$30k or more of disposable income with an interest in buying something uncommon that will hold its value well over time. No, if you are looking for something with extremely low maintenance costs that can be bought and used without costing too much in insurance premiums.
There are many options out there that meet these qualifications but all come at different price points and fulfill different needs so know what you want in your car before choosing one.