Sale!
MINI Cooper Wireless Phone Charger Holder
Keep your Mini Cooper powered up on the go with the newest Mini Cooper Wireless Charger/Holder. This 15W fast charger quickly and conveniently lets you charge your phone wirelessly in your MINIs car, and you won't ever have to worry about tangled cords or cables again.
The smart infrared Qi charger is designed to fit perfectly into your car and provide fast, reliable wireless charging for your mobile devices. Never worry about your battery running out of juice again. With its infrared sensor and automatic activation, you can enjoy effortless, intelligent charging no matter where you go. 
With its sleek design and attractive color, this wireless holder is perfect for any Mini Cooper owner who wants to add style and efficiency to their Mini Coopers. Start your journey with a Mini Cooper wireless charging holder and never look back.
Free shipping on all orders!
Satisfaction Guaranteed
No Hassle Refunds
Secure Payments
Keep your smartphone fully charged and ready to go with the MINI Cooper Wireless Phone Charger Holder. Get the Mini Cooper charger holder and keep your phone secure and charged on the go. Easily mountable on your tachometer, it is designed to fit all BMW MINI Cooper ONE vehicles from 2016-2021.
15W Super Wireless Charger;
360-degree rotation for a comfortable angle;
Smart infrared connection for fast charging;
Mini Cooper S JCW One F54 F55 F56 F60, MINIs 2016 – 2021 F Series;
Say goodbye to cords and cables with the Mini Cooper Wireless Charger Holder. Our 15W QI Infrared Wireless Charger is perfect for your BMW MINI Cooper ONE 2016-2021.
Enjoy the convenience of going hands-free while keeping your car organized & clutter-free. Get yours now and enjoy wireless charging on the go.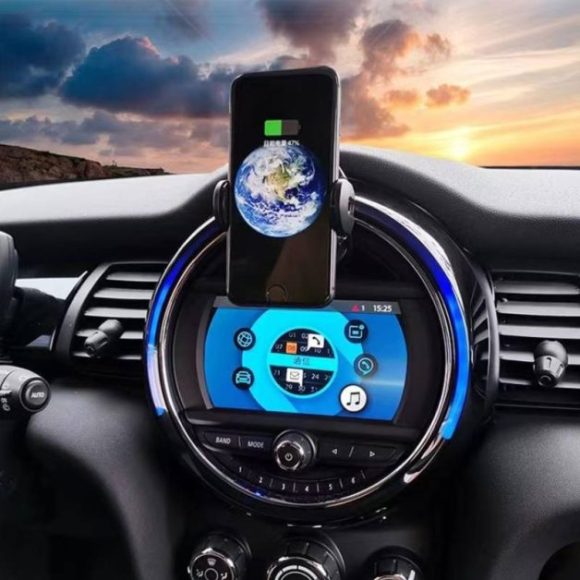 Enjoy a comfortable viewing angle with its 360-degree rotation capability for the ultimate convenience. You can adjust it to a comfortable angle while driving.
Plus, you'll never have to worry about running out of battery again. Don't miss out on this must-have accessory for your MINIs.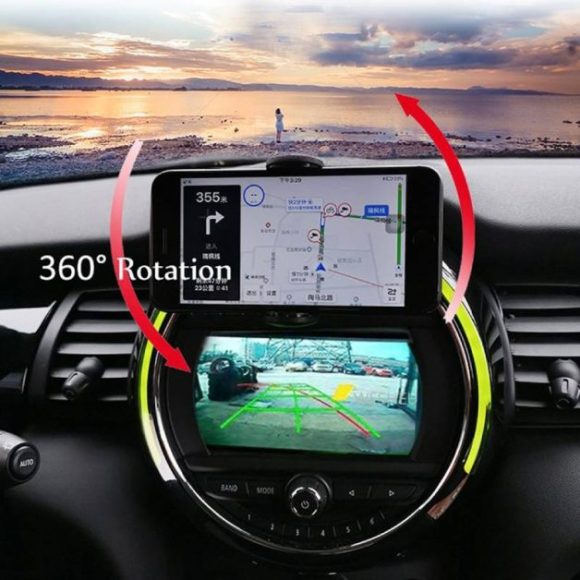 Our 15W super-fast wireless charger combines a convenient charging solution with a sleek and modern design that'll have you wanting to show it off.
With an infrared wireless system, it's a perfect fit for your BMW MINI Cooper ONE 2016-2021 and is easy to install.
Enjoy fast, reliable charging with our 15W QI Infrared Wireless Charging holder, and make sure you always have enough battery to last you through your day.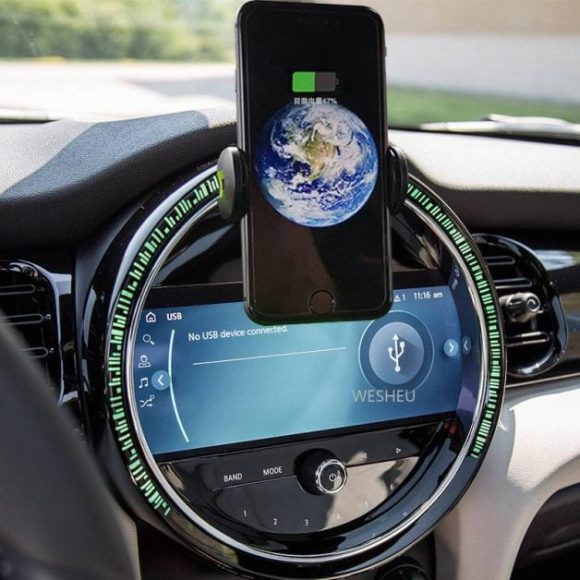 deserved 5 star
This charging holder is so cool when I get in my car and start the engine it opens automatically and is ready to put your phone on charge and when you did grabs your phone without touching anything else, way better than other chargers ever had, so highly recommended!
Great phone holder/charger
Charging ability is fast! This was such a game-changer for me. I love how the holder adjusts to my phone size. Great buy!
Works as indicated and is exactly what I needed.
I have been having to plug in my phone and then unplug it over and over as I am a delivery person for Spark. I wanted a car charger that could use the Qi ability of my phone and be easy to set up and strong enough to support the phone and not lose its ability to remain stable. This wireless charging holder solves my problem. am very happy with my purchase!
Excellent phone charging holder
Excellent holder for a mobile phone in the car to make it easier to use the sat nav and is flexible for different phone sizes. Also charges the phone albeit slowly. Very good product.